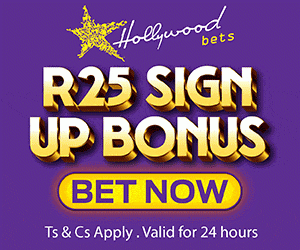 World Sports Betting (WSB) is definitely the best website for sports betting in South Africa
WSB is one of the leaders in online sports betting in the region. There are various sports betting websites available on the internet but WSB is a unique place that offers its users a different and exciting betting experience.
Engaging User-interface
WSB has an engaging user-interface that makes betting and checking betting news easy for new users. It is simple enough for any amateur gambler to check out, learn and start placing bets.
Large Selection of Sports and Lotto
World Sports Betting is a site that offers its user a wide range of betting options from indoor sports to beach soccer. It features over 30 different sports and games from which you can select your favorite bets and start betting. Although most betting sites are focused mainly on horse races and soccer etc., WSB offers betting across a wide range of sports that includes badminton, baseball, cricket, boxing, cycling, golf, darts, handball and more. This enables the user to place bets on sports in which they have personal interest. It also features a range of lotto betting options including SA Lotto, UK 49s, UK Lotto, SA Power Ball and more.
Available on Mobile
World Sports Betting now offers you the freedom to bet using you mobile phone from the comfort of your own home, office or even while you are at a sporting event. It allows you to bet on the move without downloading a specific application. This site is optimized to run on the mobile internet with all essential functions including betting.
All Betting News in One Place
WSB provides news updates on sports betting on its homepage allowing the users to stay up-to-date with latest sports and betting news from major sport events all over the world. It also provides links to various other sites for viewing sports events and listening to online sports updates.
Promotions
Account holders of WSB are eligible for special promotions including money back and special bonuses.
Payment Methods
This site accepts a range of payment methods including Visa, MasterCard and more. It is a recognized and authorized sports betting website that operates in accordance with gambling legislation and guidelines under National Responsible Gambling Program.