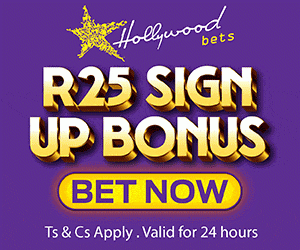 Betting World – Favorite Place of the Professional Gamblers for Horseracing and Sports Betting
Betting World is not just another betting site that offers betting options under different sport categories and display betting news updates. They offer betting online and at their betting centers nationwide. Betting World is recognized as the leading bookmaking company in Southern Africa with set standards for fixed odds horseracing and sports betting.
Great Selection of Sports and Lotto
Betting World features over 6 different popular sports which are in the interest of most gamblers. This site largely focuses on horserace betting which is the most gambled sport in the world. Pending horseraces, today's in-running events, scheduled in-running events are displayed on the homepage with quick links to betting information. Under the BW Numbers tab, a large selection of lotto betting options are available including Australian Power Ball, SA Lotto, UK 49s, Zimbabwe Lotto, Western Lotto and more.
Continuously Updated
In betting, every turn of an event is important. Betting World provides fast and accurate updates on horseraces, rugby, soccer and cricket on its homepage. Sport statistics can also be viewed on site to use as analytical information to place a winning bet.
Betting Made Easy
Betting World offers multiple means of betting to its customers. You can bet on the website, mobile platform, call centres or in any Betting World branch. Different betting methods are available such as fixed odds or tote. All you need to do is decide the betting method, betting type (win, place, multiple etc.) and finally place your bet. A ticket is issued as proof of your bet. All that is left to do is collect and confirm your winnings in the event that your bet wins.
Excellent Customer Service
What more could you expect? Betting World employs a staff of well trained professionals to provide an extensive customer service for a unique and enjoyable betting experience. You can contact their call centre staff for queries on how to open an account, start betting and collect winnings. When it comes to, transaction privacy and reliability, Betting World maintains an excellent IT infrastructure that assures absolute security.
Branches Nationwide
Betting World boasts a network of betting branches nationwide covering most part of Southern Africa. They currently have branches in Gauteng, KwaZulu-Natal, Limpopo, Mpumalanga, Northwest and Western Cape.
Recognized and Authorized
It is a recognized and authorized sports betting website that operates in accordance with gambling legislation and guidelines under National Responsible Gambling Program and Gauteng Gambling Board.