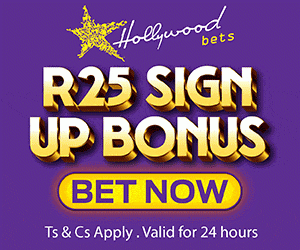 Topbet is a relatively new player on the scene with regard to online sports betting, covering most codes as well as offering a unique lottery service – including 'Crazy Numbers'.
The lottery-like feature is run through three external lotteries in Greece, South Africa and the United Kingdom.
The site is registered in South Africa and has a topbet.co.za domain name. Crazy numbers is essentially predicting results from lotters in those respective countries and take place on a daily basis, with some UK markets offering lunch-time specials. Don't forget to take a look at GBets Lotto Betting.
The site looks professional while the usability looks top-notch and the 'how to bet' is well-explained.
What is not well detailed is how the crazy numbers actually work in not the payouts for predicting pone of their daily special offers. For example there is an offer to predict a powerball and the odds of winnings are not evident.
The site offers a daily odds or evens draw, meaning if you bet on an even number and a 2 comes in, you are a winner. The odds for this are self-observable with an equal split, minus a small commission.
Topbet offers a myriad of sporting bets and other lottery options but focussing on crazy bets is important as the gameplay looks so simple – yet I am struggling tio get to the grips with the actual logistics. This may sound confusing but it is what it is, and the site developers could do more to explain this feature. There are no banners advertising this promotion, no glossary or FAQ's offered and the tutorial on how to play is as basic as they come.
The tutorial focusses more on registration, withdrawals and deposits yet even there they are scant on detailed information.
According to the landing page in order to place a bet on crazxy numbers (or any activity offered) a subscriber will need to register an account and make a deposit. There are no minimum or maximum deposits prescribed and this adds to the confusion.
They say it will take less than 60 seconds to register, and the punter can make a deposit using an EFT or their credit card number.
The bet slip information is based on a different colour scheme with a single bet one colour and a multi-bet changes in colour.
Apparently the bet slip will show the potential pay-out, and then a click on submit button is all that is required.
If a punter would like to place a bet on the Crazy Bets feature then a number grid system is used. If a punter selects 1 number it will show under grid as "1Number"and two numbers will show "2 numbers" and so on.
The crazy bet market across the three countries is essentially a powerball high 11-20 or a powerball low 1-10. There is also a pick 1 number, an odds and even bet. The final two markets entail a 'pick the bonus ball' and the 'booster ball lunch-time' special (UK only).
I feel the operators are testing the popularity of Crazy Numbers and have not gone in much detail as yet.
The Crazy Numbers are one of a variety of bet-markets offered by topbets.co.za, but it seems to be low on the radar at present. See all Lotto Betting sites.